ISN History and Focus
Integrated Supply Network was founded in 1984 and is the largest independent automotive tool & equipment specialist serving wholesalers and distributors throughout North America and the United Kingdom. ISN is built on an extraordinary team of people who are dedicated to product and distribution excellence to grow our customers' business. Delivering breadth of product in 24 hours or less; making the unexpected…expected.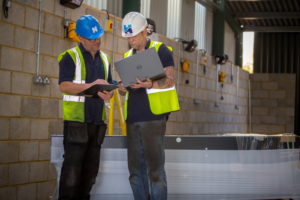 With ISN you can EXPECT GROWTH
Over the course of the last 25 years, ISN have developed a core competency around keeping things simple and making work easier for our customers. We process and deliver truckloads of boxes filled with customized orders anywhere in the U.S. within 24 hours. That ability to make doing business easy requires sophisticated logistics, proprietary technology, strategically placed warehouses and unique systems built from experience. The nucleus to this operation is our team of extraordinary people who are dedicated to product and distribution excellence and absolutely GROWING our customers businesses.
ISN Europe
In 2015 ISN expanded it's operation into Europe, with the purchase, integration and subsequent growth of several businesses focusing on 3 core areas: garage equipment, garage equipment service and garage tools. ISN Europe have continued to expand through both organic growth and acquisition, keeping the core business strong and adding capabilities and functions that fit with the overall business proposition, giving the best service and products to our customers, and employing the best people to deliver this excellence.