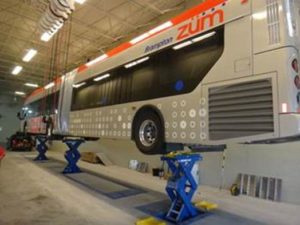 ISN continues to make waves across the globe. The latest in a long line of industry-changing developments have seen the closing of a $2.4 million dollar project to lift buses in Canada.
Shane Richardson, part of the heavy duty Rotary inground lift team, landed the $2.4 million dollar undertaking on behalf of ISN.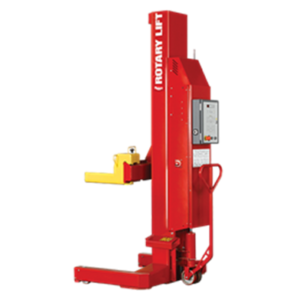 It is the first in a number of recent big contracts coming out of Canada with the Rotary mobile column team also closing a deal to supply 26 Rotary mobile columns to the City of Ottawa.
The overall operation of these projects has been headed up by Jackie Sacheski. She took a moment to reflect on some of these recent highlights in what has become an incredibly successful month in ISN Canada's growth:
"I am so proud of what has been a huge team effort. June 2018 has been an extraordinary month with the landing of some groundbreaking projects. It shows the power of the vehicle lifting solutions ISN as a whole are offering and we are looking forward to helping many more customers!"
About Integrated Supply Network
Integrated Supply Network is the nation's largest independent automotive tool & equipment specialist, serving wholesalers and distributors throughout the US, North America, the United Kingdom and across Europe. Keeping things simple and making work easier for customers is at the heart of everything they do, and this ethos is going a long way towards ensuring ISN becomes a global force in the industry.